Do you need a bit of help
with developing your stories in the classroom?
Try our learning guide, which was developed to help the teachers involved in the project.
Below we also have some great stories and activities with ideas of how to inspire you to create original tales or tell old favourites in a new way.
Sankofa Toolkit for Teachers
Sankofa Toolkit for Teachers – this is a series of developed classroom activities and lesson plans, which have been tried and tested by partners and teachers in the UK, Czech Republic and Slovakia. It puts into practice many of the ideas introduced in the Sankofa Learning Guide. Look here to find resources which build storytelling skills and ways to use stories to learn about global issues such as migration, gender equality and climate change. Through exploring stories, students are also developing critical thinking and literacy skills. Each classroom activity is clearly related to the Sustainable Development Goals and contains all the links and printable resources that you need to run the session. In some discussion activities, Philosophy 4 Children is used and support materials for this practice can be found in the Learning Guide.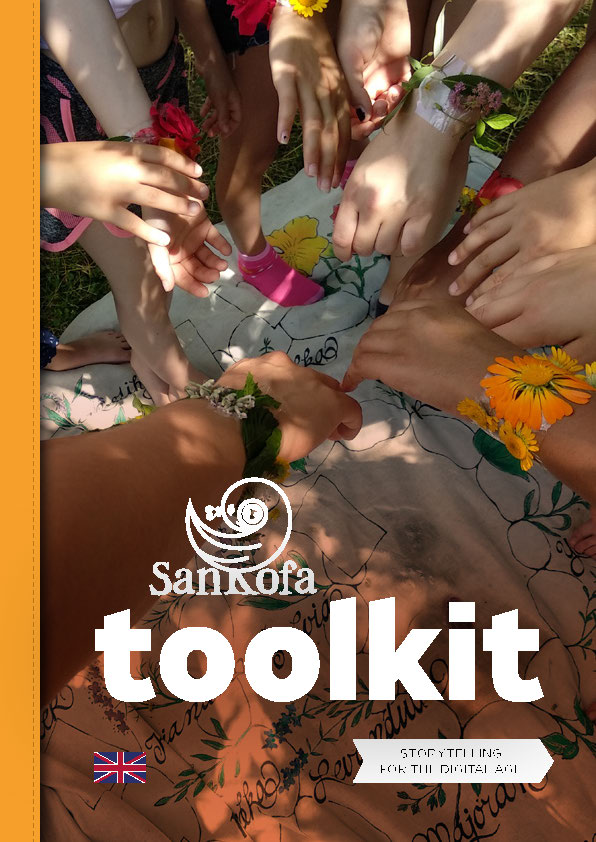 Sankofa tried and tested activities
| # | Summary | Sankofa Themes | Links to SDGs | Age | Contributor |
| --- | --- | --- | --- | --- | --- |
| 1 | Million Bottle Wonder – this activity can fire imaginations of creative use of unwanted items as part of studying climate action. | Sustainable Consumption, recycling | | 4-11 yrs | Global Learning London |
| 2 | Reduce reuse, recycle – it's in our hands – this activity explores actions which promote a more sustainable lifestyle. | 'The story of stuff' - reduce reuse recycle. An 'Explore' activity. | | 4-11 yrs | Global Learning London |
| 3 | This is my home because... This activity explores how 'home' is important in feeling valued, belonging, security, comfort, friendship, love etc This is an important introductory activity to exploring migration, refugees and what it means to feel part of a community. | Identity and belonging. Migration | | 4-11 yrs | CDEC |
Sankofa Stories
#
Title
Themes
Summary
Type of story
Contributor
Links
1
What makes me Happy? Junjie's film
Recycling, Friendship
A story of 8 year old Junjie, a boy in China, who takes action and shares what makes him happy. Junjie tells us through his story that what makes him happy is having friends to be with and not just being by himself. Junjie searches the streets for re-useable products, but he is also searching for friendship
Digital -film
Global Learning London
https://youtu.be/L4MqQGWl6D4
2
Flip Flotsam by Elspeth Murray film
Recycling, happiness
What happens to the world's most popular footwear after its original use? This ode to the flip-flop and its life after human footwear use can be found here. There is a beautifully shot short film based on the poem. It looks at the story of flipflops in Kenya – how they are made, worn and eventually reused for children's toys.
Digital poem and film
Global Learning London
Site

---

Trailer

---

The full film
3
The Journey by Francesca Sanna
Migration, refugees
This beautifully illustrated picture book introduces a powerful and moving perspective on migration for readers of all ages. Told through the eyes of a young girl, the story explores the decisions made as a mother and her two children are forced to flee their home and everyone they know to escape the turmoil of war.
Picture Book
CDEC
Site

---

read aloud by 'Read me a Book'

---

Ideas and questions to discuss the book with children.
4
Something Else by Kathryn Cave
Belonging, exclusion, acceptance
This simple story, is about a small creature who does his best to join in with the others. But he's different. No matter how he tries, he just doesn't belong. Then Something turns up and wants to be friends. But Something Else isn't sure he's like him at all...
Picture book – for age 5-10 years
CDEC
Read aloud

5
What has happened to the seasons?
Climate change Original story Story

A short comic strip created by pupils of Horní Maršov school. […]

SEVER ZŠ Horní Maršov
Read the whole story
6
The destruction of Krkonoše mountains forests (CZ)
Biodiversity Climate change Story

A story from the life of Pavel Klimeš
(Krkonoše historian) about his experience
during exploitation of Krkonoše forest during
great air pollution i 70s and 80s […]

SEVER
Read the whole story
7
Voda uvnitř / The water inside (CZ)
Biodiversity Climate change Story

The story how ordinary people can live when
there is almost no water. During the story
the group of children found out that the
water was stolen by the criminals. And it
ends by the discusion about saving water
and what to do if dont want to lose water
forever. […]

SEVER
Read the whole story
Our workshops
The workshops have been created as a part of the Sankofa project.
Sankofa workshops
TITLE
Gender Equality and Storytelling
TAGS
workshop
Sankofa workshops
TITLE
Anti-racism through Storytelling
TAGS
workshop
Sankofa workshops
TITLE
Storytelling as a Wellbeing Tool
TAGS
workshop